Meet Mary
Mary was born and raised in West Newton, a city that she has lived and served for most of her life.
Mary has done many things throughout her life and career. As a young divorced mother, she worked in the coal mines on and off for ten years. While working to support her young son Mary earned a college degree and then decided to pursue a master's degree in health sciences at California University of Pennsylvania. Additionally, she worked at her alma mater for seventeen years as an Assistant Professor and now works part-time post retirement as a medical assistant.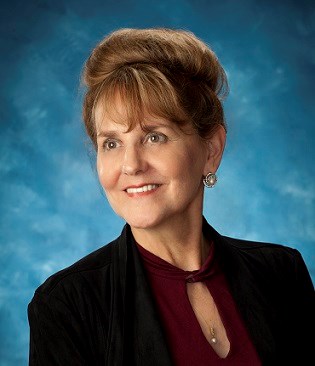 Advocating For Her Community
Helping and serving her community has always been a passion for Mary. She has continuously been an advocate for her hometown and the people that live there. Before being elected as the West Newton's first female mayor in 2012 Mary had been serving her community on the borough council of West Newton for three years.
As mayor, Mary has prioritized supporting working families, improving educational systems, combating blight, and revitalizing the community. As a volunteer, she is actively involved in several non-profit organizations.
Mary is the current Vice President for the West Newton Public Library and as Mayor, initiated a community response of volunteers to re-open our public library. Additionally, she serves as President of the West Newton Lions, a service organization that serves the needs of sight impaired individuals, diabetes research, leader dog programs ,and Beacon Camp for children with disabilities.

During the COVID-19 Pandemic, as President of the Lions and Mayor of West Newton, she coordinated with various faith partners to provide free food boxes from local farmers to families in need. In addition, she organized a hot meal program through the Lions to distribute meals several days a week to anyone who needed them. Many citizen volunteers and faith leaders worked together and through generous donations from the public to make this a success.
Devotion to Public Service
Mary has been a volunteer paramedic, winning numerous awards for her work with EMS organizations. She has been a volunteer Pennsylvania certified paramedic since 1973 with Rostraver-West Newton Emergency Services and subcontracts to teach EMT CPR and Continuing Education to Coal Miners in PA, as well as the lay public.

Upon being elected Mayor of West Newton in 2009 she attended and completed the Elected Officials Course and participates in Borough Conferences to keep up to date on yearly training and or emergency exercises. She later led a project to update the Automated External Defibrillators and first aid kits utilized by the Borough Police. She also helped to train police officers in CPR, first aid, Narcan administration, and the stop the bleed program through use of tourniquet application.

Mary has ensured that police department has had the necessary PPE during the Covid-19 pandemic and has worked to update the Borough Council on any new equipment needs. She remains an active member of the West Newton Borough Emergency Management and coordinated with Director Paul Williams as the Public Information Officer.
"I love this community and want to see it prosper"
"I support small business and the revitalization of our town. I do not believe in making false promises to try to win an election. I have taken an oath to serve the needs of the residents of West Newton and pledge to be an advocate for all. We have dedicated members of council who are willing to work to make positive changes for our community through transparency and community involvement. I am proud to be working with a fine group of elected officials and will continue to be an active member of our community." - Mayor Mary Popovich